Transient: The Game
Transient The Game

High Concept: The player will "hitchhike" through 3 different worlds, looking for a home. In each world he will find a lot of different houses and interact with their owners, helping them, trying to find a place to stay. In the end, after the player helped a lot of people with their troubles, it comes to his mind that his home wherever he is - for his main and unique home is own self. Every place he's been through, every person he's met made him what he is today and he will always find shelter on the homes of the people he lent a hand to.
CORE FEELINGS: Frustration (for not having a home), Empathy (for the ones who have and don't have a home), Nostalgia (for each of the characters have a sweet memory of what home means to them).
Puzze game


Soundtrack click here.

Unfortunately we could not enter the songs of the game, for not having had time during game jam to insert them. I hope you enjoy the songs and if you use them, give us the credits and reference our game. All songs were created by Monique Novak.
Made for Global Game Jam 2019
Theme: "What Home Means to You"

JAMMERS
• DRAMINHA JAMMERS •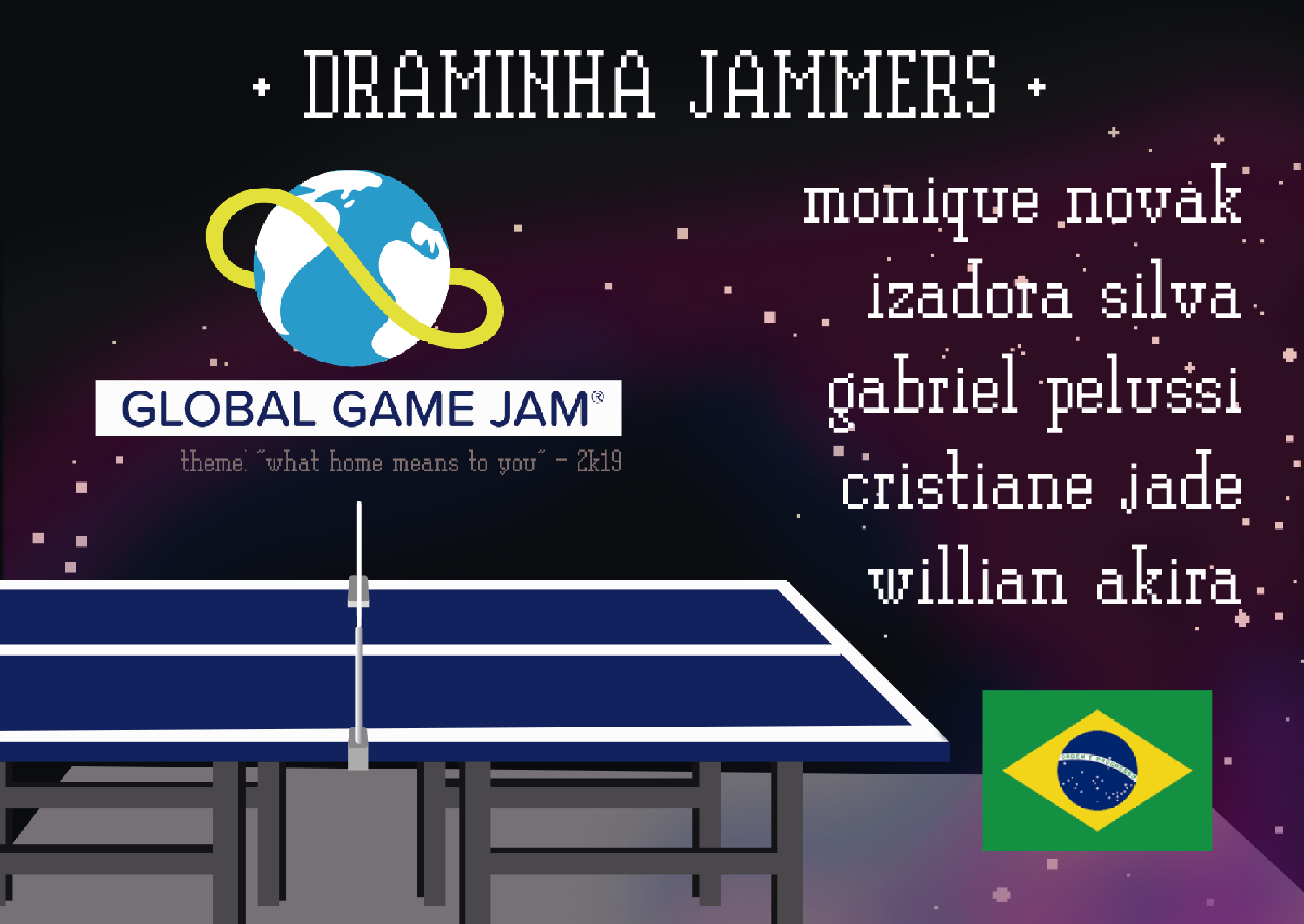 Willian Akira Mizutani , Gabriel Onibeni Pelussi, Izadora Silva de Lima, Cristiane Jade De Morais Santana, Monique Novak
Dev: Akira , Pelussi, Cristiane Jade .
Game Design: Izadora, Pelussi, Cristiane Jade.
Production: Cristiane Jade.
Art: Monique Novak, Cristiane Jade, Akira.
Sound: Monique Novak.
>> Contact us: <<
Cristiane Jade
Discord: Jade#0943
Instagram: @cristianejade
Monique Novak
Discord: moonnie.darko#6640
Instagram: moniq.moon
Gabriel Onibeni
Discord: Lobs#9570
Instagram: nightsky_wolf
Izadora Silva
Twitter: @desmyeolada
Willian Akira
Discord: coffeecat#9062
Instagram: orenjiakira
#TRANSIENTGAME